Terminé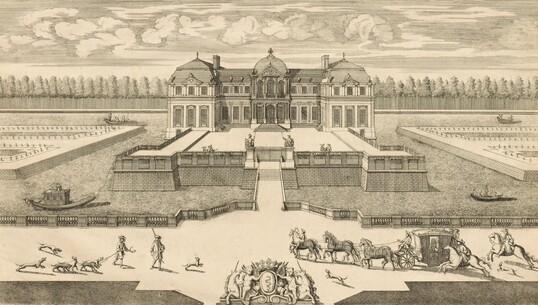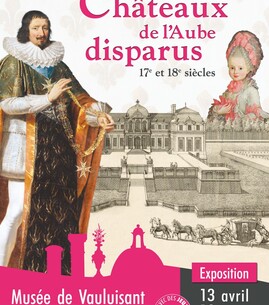 Présentation
Temporary exhibition: Disappearing castles of the Aube in the 17th and 18th centuries
Enter the heart of the 17th and 18th centuries! This exhibition invites you to plunge into the rich interiors of three great castles in the Aube region, and to imagine the lifestyle of the great lords and noble ladies who lived there.
You can even play architect-decorator: with a model adapted to children, have fun replacing the paintings presented in the exhibition in the magnificent castle of La Chapelle-Godefroy. A game for the whole family!
The exhibition uses the impressive view of the gardens of Pont-sur-Seine as a backdrop. It is in this rural setting that the documents are presented, allowing us to imagine the vanished splendour of these grand residences: remarkable façades, gardens with fountains, interior decorations, etc. This ensemble is magnified by the paintings from the Musée des Beaux-Arts which decorated these imposing buildings.
The exhibition seeks to show the spectacular character of these castles. The research carried out by our curators has led to new discoveries… The public will be able to discover rarely exhibited objects, as well as a work from a private collection!
Don't hesitate to put on your best lace clothes, and come and spend a princely moment within the walls of the museum!
The Vauluisant Museum is open from Tuesday to Sunday (closed on Mondays and public holidays), from 10am to 1pm and from 2pm to 6pm.
Adult admission 3€ / Free admission for under 18s and students under 25.
Tarifs
Base rate
3 €
Group
2 €
Free

Free admission for all on the first Sunday of each month. Free admission for under 18s, students under 25 (on presentation of card), jobseekers, disability card holders, ICOM, journalists, Pass'Tourisme (on presentation of proof).
Horaires
Du 13/04/2022 au 18/09/2022
| | |
| --- | --- |
| Monday | Fermé |
| Tuesday | 10:00 - 13:00 14:00 - 18:00 |
| Wednesday | 10:00 - 13:00 14:00 - 18:00 |
| Thursday | 10:00 - 13:00 14:00 - 18:00 |
| Friday | 10:00 - 13:00 14:00 - 18:00 |
| Saturday | 10:00 - 13:00 14:00 - 18:00 |
| Sunday | 10:00 - 13:00 14:00 - 18:00 |